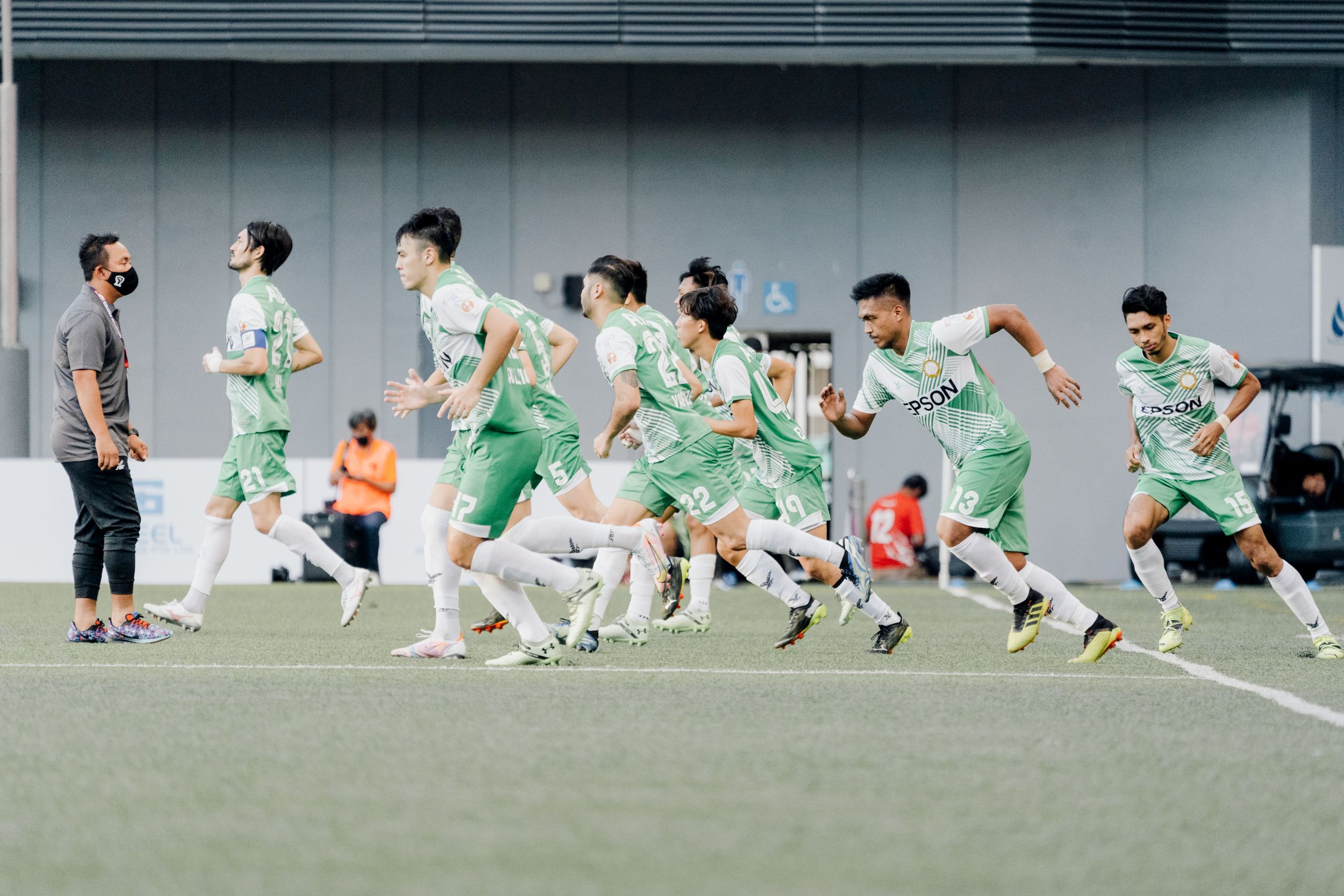 Eagles looking to turn the corner in Derby clash
The Eagles are hoping to turn the tide after suffering the biggest loss of the Singapore Premier League season when they were beaten 8-0 by Lion City Sailors last weekend.
As the first round of league action comes to a close, Geylang International will take on Tampines Rovers in the Eastern Derby at Our Tampines Hub determined to prove they are capable of doing better than their last scoreline suggests.
Eagles coach Noor Ali will be relieved to be able to select on-loan centre-back Faizal Roslan and he is also hoping to welcome back influential Dutch midfielder Barry Maguire, who has been out with a hamstring injury.
Noor said: "We have to put that defeat behind us, regroup and do whatever it takes to start winning again. Tampines will be tough opponents but if our key players are back, it would definitely boost our chances.
"I know for sure nobody in the team wants to suffer the same feeling we had last week again. There is no other way but up."
The Stags are also dealing with patchy form themselves, having lost two of their last three games in which they conceded seven goals, but Maguire is focused only on his own team.
He said: "It is never easy to sit on the sidelines and watch your team play, much less lose, and I can't wait to get back on the pitch to contribute.
"I know we are better than this, but we got to show it and improve in every area – be tighter at the back, communicate more, cut out the individual mistakes, be more clinical in front of goal because we have been creating chances. All the little things add up, and I believe we can turn the corner."
Meanwhile, as fans are being allowed in stadiums again for SPL matches, the Ultras Eagles will continue to back their team when the chips are down.
Rishi Raja said: "There has always been a family feel to Geylang, that strong kampung spirit and bond among players, staff and fans. It is a big reason why we fans have been, and will continue to be loyal to supporting Geylang.
"No matter how big a club are, they cannot be winning all the time. What is important is to stand behind the team even during the stormy period, to show the team we are with them regardless of the results. I think that would give the players a boost and spur them to perform.
"I feel we do have a good balance of experience and youth. Once the team gel with the new players and imports, I believe we will start getting better results. Hopefully with the Ultras behind them for the Eastern Derby, the players and fans can feed off each other's energy and deliver a strong comeback."