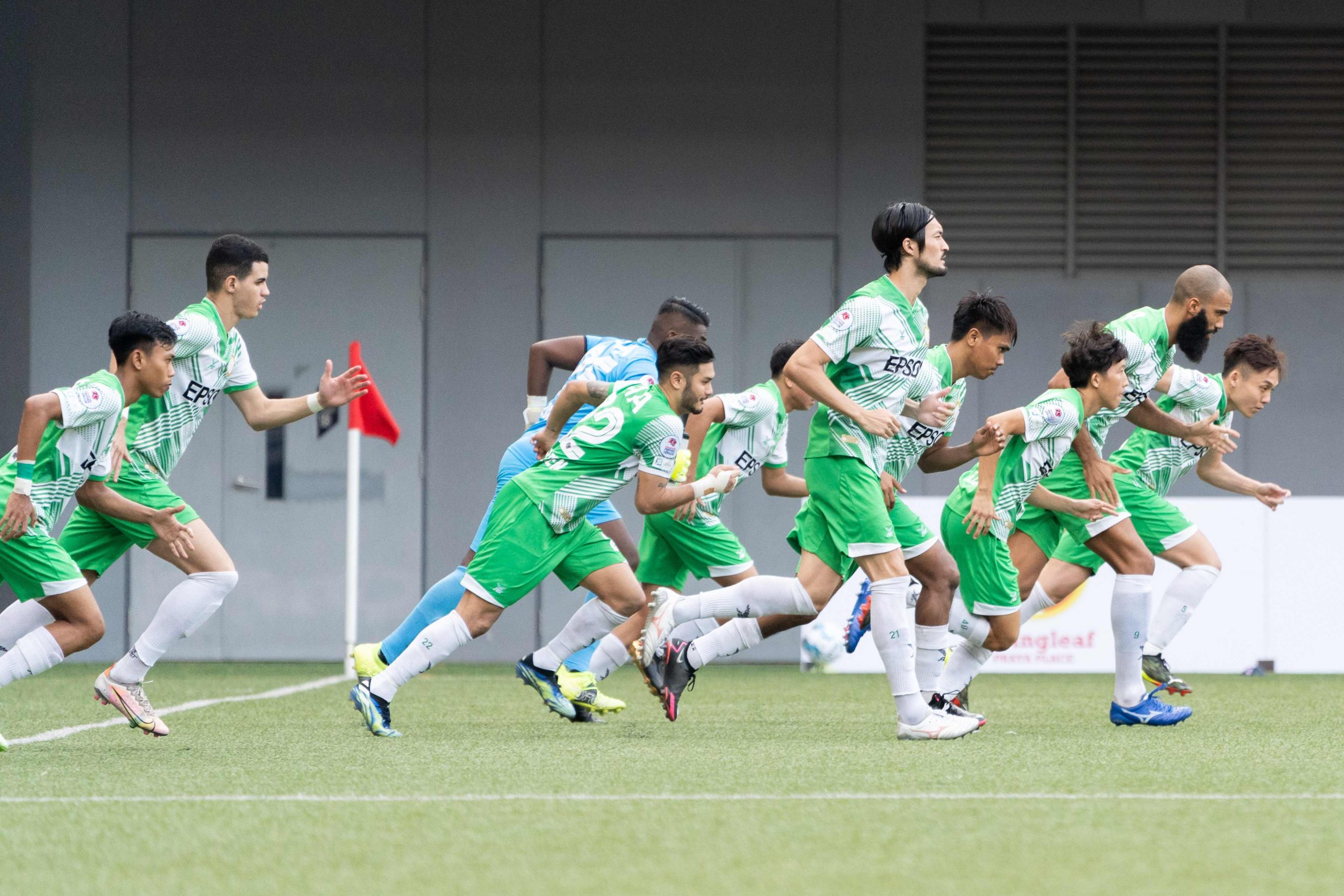 Time to recover and regroup
Singapore, March 29: With the Lions not involved in any World Cup qualifiers this week, the international break provides Geylang International an opportunity to recover and regroup following an up-and-down start to the new Singapore Premier League season.
The Eagles got off to a winning start when they beat Tanjong Pagar 2-1, but with injuries mounting, they could not build on that and picked up only a point in their next two matches, as they lost 4-1 to Hougang United before being held to a 1-1 draw by Young Lions.
As we look forward to the resumption of league action this weekend, we can be sure Coach Noor Ali would have analysed their mixed start and make sure his boys have learnt from their previous matches when they face champions Albirex Niigata at Jurong East on Sunday.
There are goals in the Eagles
Geylang scored 18 goals in 14 games last season, which was the third-lowest tally among eight teams. This prompted the management to plump for foreign strikers this season, and both Sylvano Comvalius and Matheus Moresche have gone some way to justify this, even if the team's current average goals-per-game is not far off last season's. The Dutchman scored a thunderbolt against Young Lions and the Brazilian grabbed a match-winning brace against the Jaguars, and more are expected of the duo. On the local front, Amy Recha has already opened his account, while Christopher van Huizen looks lively and menacing on the wings. However, putting aside Moresche's penalty, there is a distinct lack of set-piece goals, which Noor will definitely work on with his team to capitalise on his side's aerial prowess through tall players like Comvalius, Yuki Ichikawa, Zikos Chua and Adam Hakeem.
Focus!
Interestingly, Geylang took the lead in all three games this season, only to concede equalisers every single time. While some goals are hard to defend against, there were times where the opponents could have been tightly marked or closed down sooner. Ichikawa will be tasked to organise the defence and remind the team not to let their hard work go to waste and not to let their guard down once the whistle is blown for the restart.
Improve on team defending
While Geylang have the joint-third highest number of goals conceded with six, this statistic must be put in perspective as four of those came in a single game, and only one team in the league have conceded fewer than five goals. Ali has already made it clear that defenders cannot just sit back and forwards cannot only attack, and on occasions the team have been caught napping in situations that allowed opponents to score. Perhaps the return of Barry Maguire from a hamstring injury will help restore some leadership from the centre of the pitch, but meanwhile, it is up to the rest of the Eagles to lift each other on the pitch so Geylang can soar to greater heights for the rest of the season.