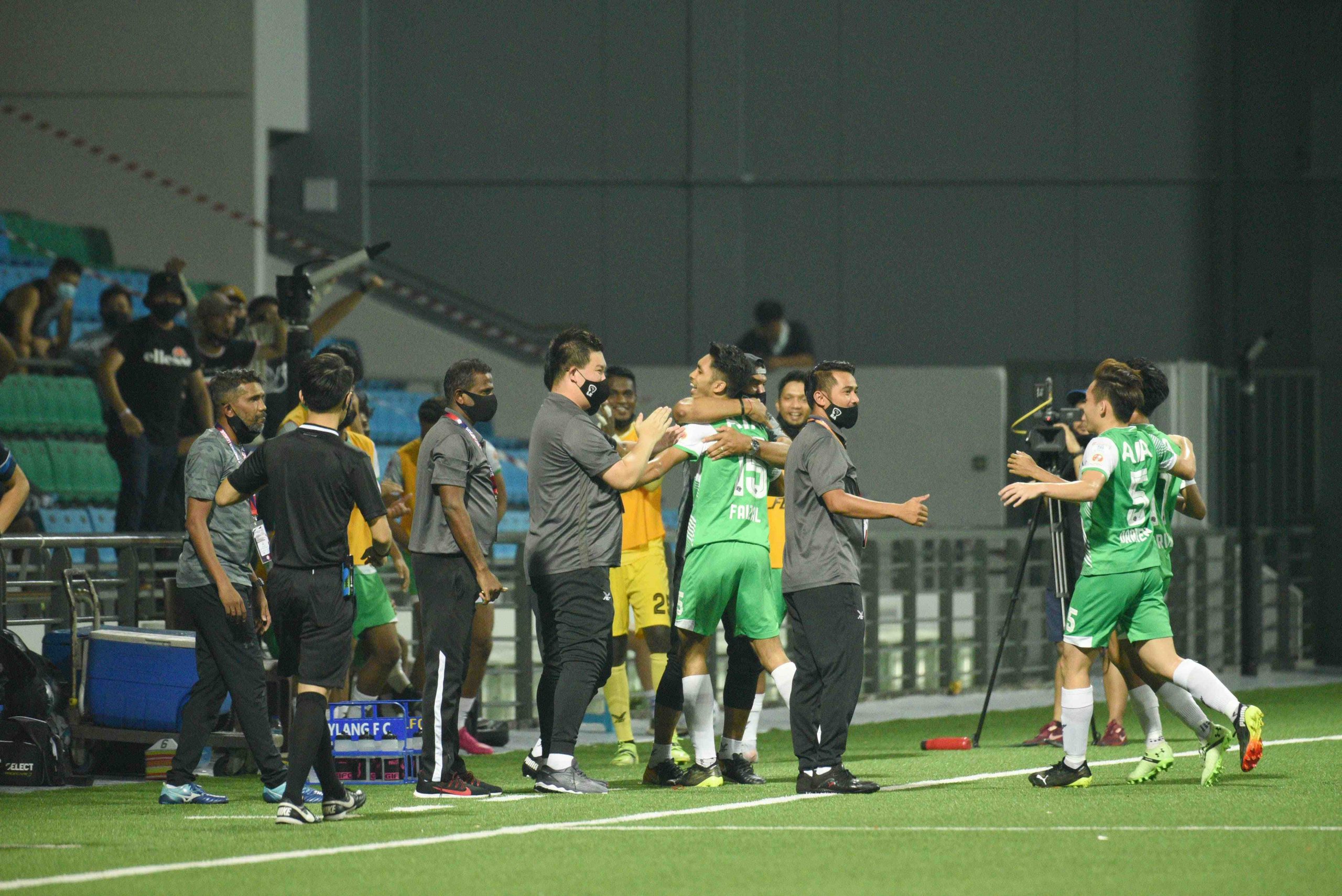 Physical and mental strength required to overturn Sailors
Geylang International may have just ended a six-game winless streak with a convincing 4-2 win over Young Lions two weeks ago, but mention Lion City Sailors and you can still see Eagles coach Noor Ali wince.
Not many teams can live with the firepower of the Sailors when they are in full flight, and an understrength Geylang felt that brunt when they were beaten 8-0 by the privatised club last month.
Few would give the Eagles a chance on an upset when both sides meet again at Jalan Besar, but Noor Ali expects at least an improved performance.
He said: "We have many things to learn from the 8-0 defeat. The boys will be motivated to play this Sunday and try to make amends. Every game is important to us from now on because we have dropped too many points in the first round.
"We had two good games, against Tampines and Young Lions and we want to keep up our momentum from our last win against the Young Lions.
"We know we are up against totally different opponents – with attackers like Gabriel Quak, Diego Lopes and Stipe Plazibat, they have many strong individual players who can score.
"So, we have to be physically and mentally strong to step up and compete in the individual battles and be strong as a team."
Unlike last month's encounter when skipper Yuki Ichiwaka was the only import to start the game, Noor Ali will have a bigger squad to choose from with all four foreigners fit.
Additionally, it remains to be seen how the Sailors will cope with the abrupt departure of coach Aurelio Vidmar, who jumped ship to join Thai champions BG Pathum earlier this month.
In place of the Australian, Sailors Under-21 coach Robin Chitrakar will take over the reins on an interim basis.
Noor Ali said: "Robin is a good friend. We played together for Geylang back in the day, and he has SPL coaching experience with the Young Lions as well. I wish him well, just not on Sunday.
"Their coach may be different, but their players are the same. That said, they are not unbeatable. We will have a plan and strategy like we do against every team, and we just have to go out on Sunday believing we can make something happen."
Sunday's game, as well as all Singapore Premier League matches from Saturday, will be played behind closed doors as part of the nation stepping up preventive measures in its fight against the coronavirus pandemic, which has seen an increase of community cases in recent weeks.