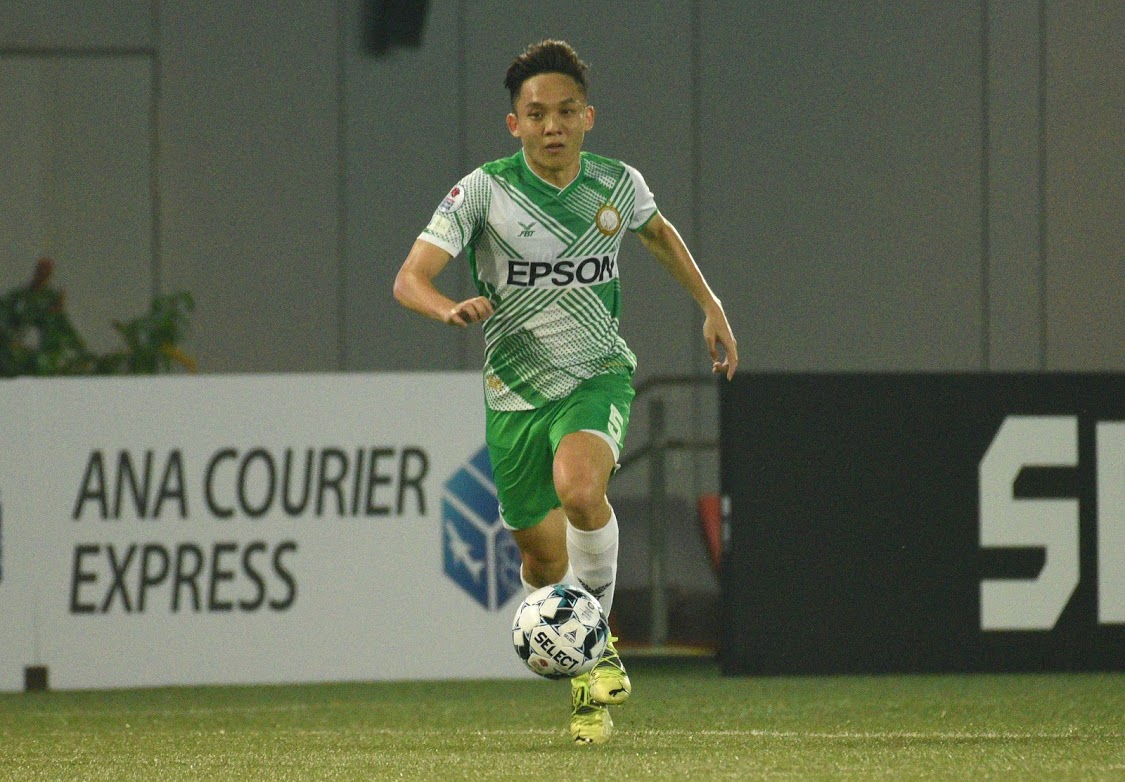 Eagles vice-captain Teh urges step-up from second round
Collecting just four points from the first round of seven Singapore Premier League matches surely feels like a let-down after Geylang International had reached the heights of AFC Cup qualification the season before.
Following a six-game winless sequence that includes four straight defeats, Eagles vice-captain Darren Teh did not mince his words as he rallied the troops to end the wretched run when they kick off the second round of SPL action against Young Lions at Jalan Besar.
The 24-year-old, who has been one of the bright sparks for the team at right-back this season, said: "We were definitely below par, and we have not delivered results that are up to our own standard.
"As professionals, we don't feel good about the results. But we have stayed positive in training, and it's a matter of time before we bounce back.
"I think we can all see some of our old spirit back when we put up a good fight against Tampines in the Eastern Derby even though we lost 3-2 last week, and we need to be better than that this week.
"The Young Lions are tricky opponents, they are young and hungry, but I believe we have what it takes to get all three points. It's down to our character and how much we want it, and we really want the three points now."
The last time both sides met was in March, when wonder strikes from Sylvano Comvalius and Khairin Nadim ensured a share of the spoils for each team.
Unfortunately, both clubs failed to win a game after that encounter and slipped to the bottom half of the eight-team league with Geylang currently sixth and Young Lions propping the table just one point adrift.
The giant Dutch striker missed the Tampines game with a hamstring complaint but should be available against the Under-23 side who are still searching for their first win this term.
Comvalius is heartened by the chances Geylang have created in recent games, and looks forward to finally playing a full match with fellow imports Barry Maguire and Matheus Moresche and developing an understanding to lift the team to a healthier league position.
He said: "One side of me is disappointed about our results, but on the other side I'm very positive because there's so much space for improvement which I feel we can achieve. We know now where we stand, and that's a good base to work from.
"No disrespect to the Young Lions, but compared to the other teams, this is a good opportunity for us to get back to winning ways. We thank our fans for their loyal support through the tough times and we want to show them how motivated we are to get the three points for the club."