The Return of Geylang International to the AFC Cup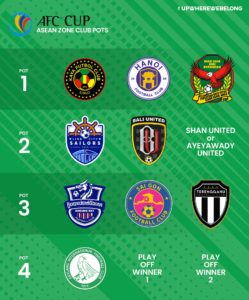 A mixture of emotions swept Geylang International when the sound of the final whistle on the last match of the season echoed under the floodlights at Our Tampines Hub (OTH).
Players dropped to their knees and relief etched on their faces after withstanding an avalanche of attacks by Tampines Rovers as the curtains came to a close on the 2020 AIA Singapore Premier League.
The 1-1 draw against our Eastern rivals was a hard-earned point but it was well deserved, and more importantly, it sealed Geylang International's return to the prestigious AFC Cup for the first time since 2010.
Looking back at the season, it feels surreal knowing that our team will be playing in the AFC Cup again.
Let's be honest, for most of 2020 thanks largely to the inconvenience of COVID-19, nobody knew if football in Singapore would return. Football leagues across the continent were cancelled or suspended and there was a dark cloud looming over the possible restart of our league.
But the league started (thumbs up to all those who made it happen!) and there was joy again for football fans. It felt like normality was slowly returning to the country.
There was no greater satisfaction when football resumed in Singapore and nothing beats the surreal feeling when your team achieves something remarkable.
So, when Geylang International qualified for Asia's second premier Club competition, there was a sense of pride and achievement surrounding Noor Ali's men including his coaching team, every staff member in Geylang International's family as well as our passionate fans.
It has been 11 long years since Geylang International played in the 2010 AFC Cup. In that season we exited the Group Stage against Vietnam's SHB Đà Nẵng, Thailand's Thai Port and Hong Kong's Tai Po. Geylang International finished third in the group with a haul of four points.
But if you look back in history, our club has had some measure of success in the competition when we played in the inaugural edition in 2004.
Led by the potent partnership of our current head coach Ali and the prolific striker Aleksandar Đurić, Geylang International ended the Group Stage on 13 points, second only behind India's East Bengal on goal difference.
We played against Perak FA of Malaysia in the quarter-final and comfortably won both legs 2-1 and 3-2 respectively as Đurić a scored a goal in both matches.
Our next opponent was Syria's Al Wahda. Đurić was the star again when he scored a vital away goal before the match ended 1-1 and there was much optimism heading into the second-leg at home.
But we fell behind early in the match and despite our efforts, was defeated 1-0 and crashed out.
The result remains our best performance in the AFC Cup and while the AFC Cup's format has changed drastically since 2017, we can still dare to dream of the possibilities.
In the 2021 season, Geylang International is drawn against Kaya FC-Iloilo of the Philippines, Myanmar's Shan United or Ayeyawady United and Terengganu FC of Malaysia in Group I.
We face tricky ties against our Southeast Asian rivals, but our ranks have been bolstered significantly with new and exciting signings and we will enjoy home advantage with all our AFC Cup matches now played in Singapore! Alongside some of last year's heroes, there is much optimism for the new season.
After what seemed like dreary year outside the pitch, we can now look towards a brighter future on the pitch and hope that our Eagles will soar even higher on home soil and beyond.